Olympian Kaleigh Gilchrist made headlines this summer during the Tokyo Games for her gold medal win as part of USA Water Polo, battling back from a 2019 accident in South Korea when a nightclub balcony crumbled beneath her.
Gilchrist suffered lacerations and muscle damage during the collapse, which killed two and injured 16.
In a thank you letter to Larnie Boquiren, a Cal State Fullerton alumna and sports medicine manager for the USA Water Polo Women's National Team, Gilchrist shares her long road to recovery and the summer games: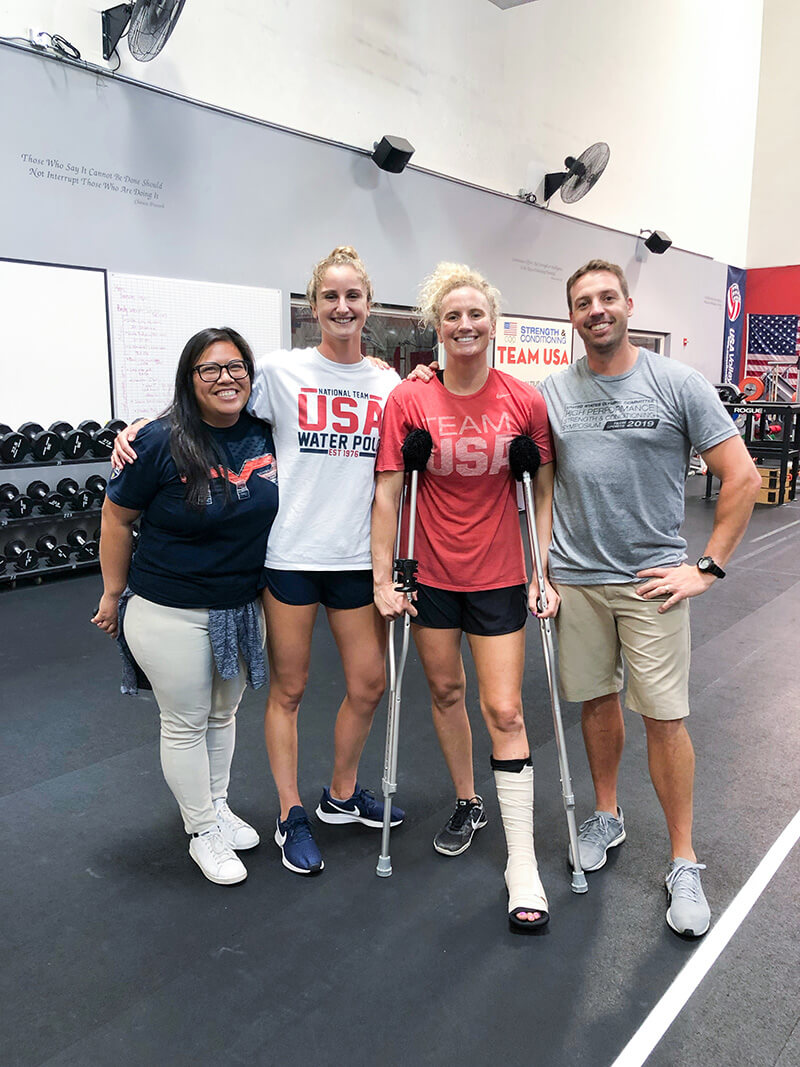 "Dear Larnie, I am not quite sure I would be able to call myself a two-time Olympian without your love, support and guidance," writes Gilchrist. "You were there with me going into surgery and the first person I remember when I woke up. You gave me some of the greatest news I've ever received: 'Surgery went well and you were millimeters away from your nerve.' It took me a while to truly comprehend what that meant. I was one of the lucky ones that evening."
The next five months, Boquiren and Gilchrist focused on rehabilitation.
"The days were long and the work was hard," recalls Gilchrist. "Progress was being made and fun was being had even through some of my darkest days. This experience taught me a lot about perspective, but so did you. You went above and beyond your duty as a trainer, being a great friend, being supportive, and giving me the foundation to build back my body and my career."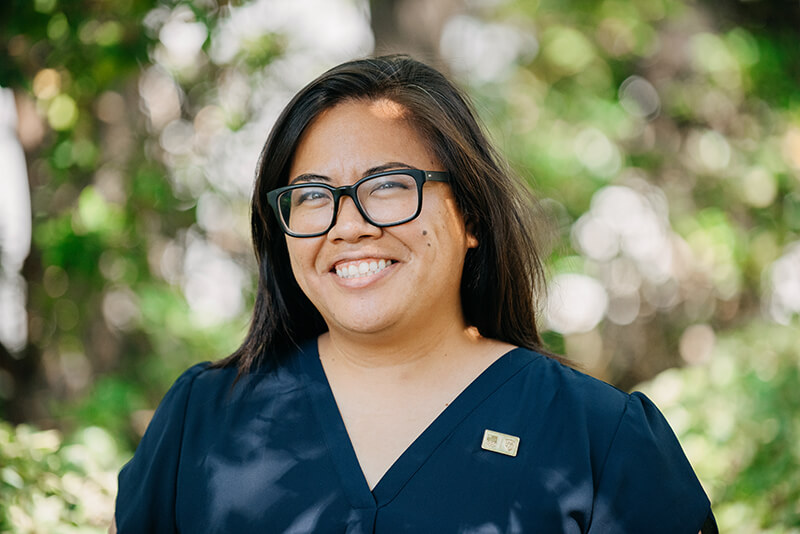 As sports medicine manager for the team, Boquiren is responsible for evaluating injuries, designing and implementing treatment and rehabilitation plans, and providing injury prevention and recovery methods. In addition to maintaining the athletes' overall care during the Tokyo Games, Boquiren stepped up as a major support system for the players while friends, family and fans were unable to attend the games due to the COVID-19 pandemic.