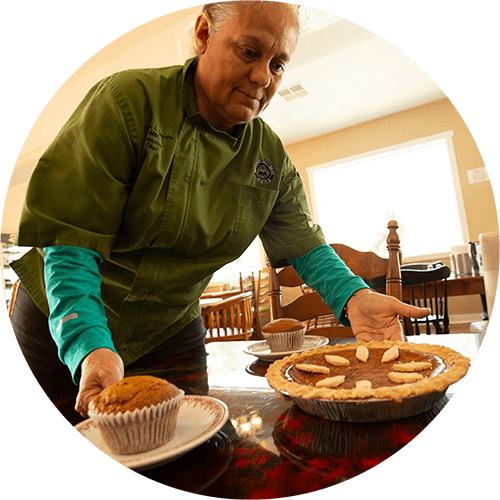 Teresa Zamora surveys the pantry at Monkey Business Cafe and spies the new arrivals — fresh sweet potatoes, still caked with field mud. Flipping through the vast library of recipes in her mind, she settles on sweet potato pie and sweet potato muffins.
As executive chef for the Fullerton-based cafe, Zamora is, of course, passionate about food. But she's even more excited about the restaurant sourcing its food from the Fullerton Arboretum Learning Farm at Cal State Fullerton. "When you eat fresh, locally sourced food, nothing compares to it," she declares. "And I prefer to make food that people remember."
The farm-to-table experience is made possible through a partnership with CSUF's Urban Agriculture Community-based Research Experience (U-ACRE) project.